Hire Scott To Speak At Your Next Event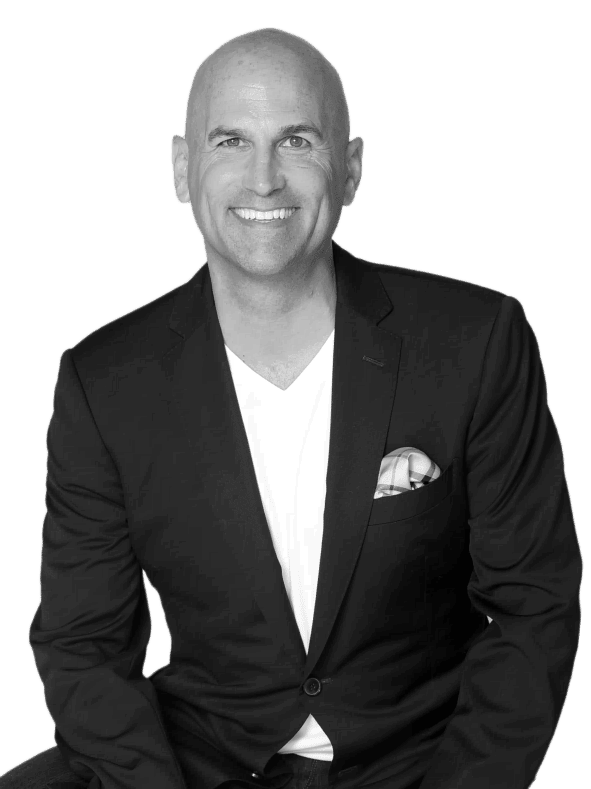 Welcome to my website! Thank you for being here. Many of you don't know that while I was in college, I got in a terrible car accident. I was forced to drop out of school to recover. During that time, I picked up a habit. I started listening to motivational books on tape. Before you know it, I had a library. I started my career working for Tony Robbins. Eventually, I moved from training to technology. I had leadership roles in startup companiess that became big media brands like CBSSports.com, NBC Internet, & FOXSports.com. Next, I started a company that was acquired by Richard Branson's Virgin Group. I was living the life of my dreams. Until everything changed, in a heartbeat. The market crashed. I lost everything. I went nearly $400,000 in debt. I had to rebuild myself, from the ground up, and get to the other side. Today, I've taken this experience, combined it with lessons I've learned from others. My purpose is to use it. Use all of it, to help people grow.
I still can't believe it! I started my professional keynote speaking career over 30 years ago! Back then, I promoted and sold tickets to see the icons of the industry, by conducting training workshops all across North America. From Tony Robbins, to Jim Rohn, and Les Brown, I had a front row seat to watch, learn, and study from the best in the business. Today, my experience with big brands, coupled with my days in the trenches as a bootstrapping entrepreneur, enable me to provide real world experience and practical lessons that can be applied immediately. Why are these presentations so effective? Because I share it all. The big wins and even bigger failures. The business and personal issues we all face, but nobody else wants to talk about. As a result, I've been listed as a "Top 10 Speaker" by Entrepreneur and "Top 5 Most Influential Motivational Speaker."
For years, I've had a passion, maybe even an obsession, with learning. I've used my television, radio, and online platforms to interview people who are the best in the world at what they do. I take what I learn, and combine with my experience, to create step-by-step roadmaps that leaders can used to build great companies. In my latest book titled, "Breakthrough" (published by Entrepreneur Magazine/Entrepreneur Press), I share the stories and lessons learned from people including Gary Vaynerchuk, Sara Blakely, Richard Branson, Daymond John, and more. Readers walk away with a step-by-step roadmap, a playbook, to prepare for entrepreneurship, take ideas to market, and then grow, scale, and position to sell.
Live Events & Masterminds
For the past several years, I've been busy building a community. A community of business leaders that is absolutely, totally, 1000% committed to seeing each other win. This highly-exclusive, invite-only mastermind group meets three times a year. Just imagine sitting down with the world's top entrepreneurs and innovators. Immersing yourself in once-in-a-lifetime experiences like jumping out of helicopters with Navy SEALs, going behind the scenes with the NY Yankees, or horseback riding outside of Jackson Hole. Then combining these experiences with priceless relationships and strategies for creating exponential business and personal growth. Being pushed to expand your thinking and perspective in ways you never thought possible. All in a 5-Star setting, with a private chef, and environment that feels like home. 
HIRE SCOTT TO SPEAK AT YOUR NEXT EVENT
Scott Duffy is a talented entrepreneur who created a whole new model for private aviation.
Real life principles that actually work.
Scott inspires you to launch and take your life to a whole new level.
Scott's passion is infectious. His ability to connect is unparalleled. He's a true leader teaching entrepreneurs how to breakthrough to their next level.
The perfect solution for anyone who's ever asked "How do I succeed in business?
Scott is one of the most dynamic, positive, and creative people I have had the good fortune to know. He is a great leader in all areas of life.
Scott is a creative force that has achieved numerous successes taking business ideas and turning them into world class companies
This book isn't just about getting started. It's about building the foundation for a great company and living the life of your dreams.
Scott Duffy demonstrates that it doesn't matter how big your dream. If you apply the lessons in Breakthrough, you can go from underdog to leader of the pack.
Scott Duffy's insights, hard-hitting stories, and power-packed strategies make Breakthrough worth every penny. If you feel like you're running in circles with your business and running out of ideas to propel you forward. Buy this book!
In Breakthrough, Scott shares how to combine the right mindset, the right team, and the right resources to create the business of your dreams.
I'm an avid reader of business books and am so thrilled that someone finally wrote this book, which covers business and the (more important) personal side of entrepreneurship. Learning from a seasoned entrepreneur (rather than a professor) makes all the difference. Scott's been in the trenches, and that makes this book a must-read for all entrepreneurs!
Breakthrough is a must-read for anyone who wants to achieve more in their life. It's a perfect roadmap for you both personally and professionally.
Scott Duffy is a natural storyteller. His entertaining style of delivering a message ignites the "aha" moments needed to break through to the next level.
Scott's ability to connect with his audience is unparalleled. His passion for life and to help others is infectious. In Breakthrough, he shares how to harness your passion to create the life of your dreams.
It's not just about starting strong; it's about finishing even stronger. Scott Duffy shares how to Breakthrough at every stage in your business and build winning companies!
Taking your business to the next level requires a whole new set of skills. If you have plateaued and you're ready to crush it, Scott Duffy's new book Breakthrough will show you exactly what you need to reach that level, scale any new venture, and keep climbing.